Northern Arizona's Mobile Wash and Detailing
Are you looking for the best quality mobile car washing and detailing that is 100% guaranteed? Look no further! Prescott Pro Wash and Detail is committed to your satisfaction, striving to serve you with honesty, quality, and value. Don't take our word for it... Just listen to what our customers have to say!
Lillian Rivera
5-Star Review
I scratched my car up and the next day the moble cleaners just happened to be washing a car in my work parking lot. I asked if my scratch could get any help, he got to work and it looks completely gone! Very good service with a great price. Thanks so much!
Elleinad Venable
5-Star Review
Extremely professional and courteous. I bought a new to me car and it was a mess! Now it looks new!!! I'm very happy with my interior detail.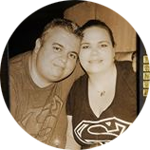 Andrew Coelho
5-Star Review
I didn't think there was any hope for the interior in my Tundra. I got it from impound and it was absolutely disgusting. Prescott Pro Wash and Detain transformed it into a new truck. I couldn't be more pleased with their work. I highly recommend. Wish I would have found them a long time ago. They are now my go to and will be using them a lot in the future!!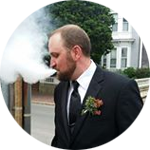 John Fisher
5-Star Review
I had my 4runner detailed yesterday by these guys. I went for the full detail and my car looks great! I am awful at cleaning my car and now it looks brand new. I honestly think it is cleaner than when I purchased the car. Price was great for the service provided. Highly recommend.
Tammy Suttle
5-Star Review
WOW! Eric did a fantastic job on my car after months of not washing and all the weather we have had. It looked terrible. My car looks brand new again!! I highly recommend Prescott Pro Wash. Not only a fantastic job, but also came to my work place to do the job.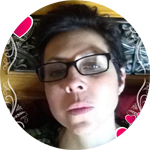 Nancy Aguilera
5-Star Review
This is the full package: Top quality expert detailing done on your schedule at your home or office. My small SUV with 3rd row all leather seats looks fantastic inside and out after Eric took care of it yesterday. I highly recommend this service, thank you Eric!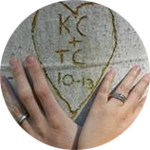 Kevin Connolly Jr.
5-Star Review
Between being busy with life and raising two crazy toddlers, my wife's truck was neglected. We hadn't cleaned the interior in years. I'm almost glad I waited. Prescott pro wash came out today and did a phenomenal job! It almost looks new. I couldn't of asked for more and will be a repeat customer.
Ben Zallaha
5-Star Review
These guys are truly pros. Just got the wash this time around, but my car looked like it just rolled off the showroom floor. Great work and great guys. Highly recommend!
Elizabeth Shaw
5-Star Review
Prescott Pro Wash is amazing! Incredible job, my car looks brand new! Eric was very professional and personable. I will definitely be calling them again!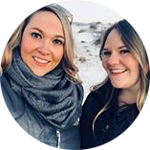 Kindra Bean
5-Star Review
Very professional, on time and to top it off, you can't beat the convenience of coming to you! My 4runner looks absolutely beautiful both inside and out, I couldn't be happier! Thank you so much, I highly recommend.
We Love Detailing
Our guys love to detail and always come to work smiling. We have a passion to see our customers happy.
Leave it to Us
Doing it yourself doesn't always pan out. Rely on our knowledge and experience instead. Your car or truck is in the best of hands.
We Truly Care
The right care extends the cosmetic life of any car or truck. We bring the latest technologies, and cutting-edge techniques to the table every time.
SCHEDULE AN APPOINTMENT
Submit the form below and we will contact you as soon as possible to schedule an appointment